Return to Headlines
12-13-16 — Nominees Take Various Paths to Teaching Careers
Dec. 13, 2016 ~ A selection committee with the Olathe Public Schools has announced its nominees for the 2018 Kansas Teacher of the Year (elementary and secondary) and the 2018 Emporia State University Master Teacher awards. None of the three took a direct path to their career in education, but all of them have a special passion for teaching.
The Kansas Teacher of the Year program, sponsored by the Kansas State Department of Education, identifies and recognizes excellent teachers at the elementary and secondary levels. The Emporia State University Master Teacher Award honors experienced teachers who demonstrate exceptional qualities.
The following are excerpts from interview questions posed to the teachers in the semifinalist stage of the district's nomination process.
Dawn Taylor, physical education teacher at Heatherstone Elementary School, Kansas Teacher of the Year (elementary) nominee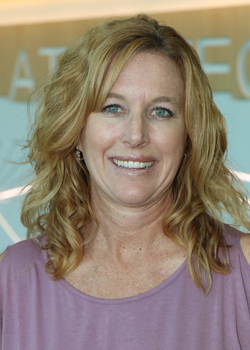 What prompted me to go into education: I love to play games, move and be outside, and I love children. When I was in college, I was a business major and my instructor asked me what I liked to do. I told him all those things, and he said, "I think you need to visit the P.E. department." I was so glad I listened to him because I found the perfect job for my personality.
My greatest accomplishment in education: I am very fortunate that I've been able to make lasting relationships with my students. They continue to return and remind me of their favorite activities that I did with them, which they enjoyed and also made a lasting impression upon them.
How my teaching beliefs are demonstrated in my personal teaching style: I believe that every child should know they are safe and that they're loved. I'm not just the P.E. teacher. I teach fourth-grade MTSS (multi-tier systems of support) in the mornings, and this challenges me beyond my own field of physical education. I try to include iPads, technology, and have students show me some new apps and programs so that I can also keep growing and learning. My personal style is that I don't know all of the answers, and I look at things through the eyes of a child. I'm excited about learning and trying new things, tweaking good ideas to work within my classroom, and coming up with my own original lessons.
My advice for a new educator: You don't have to be perfect; you should enjoy the process of being an educator. You don't have to have all the answers for every child at every moment. Ask mentor teachers for help. Ask a child what they need or how you can help them. Many times the children know themselves well enough to give you the appropriate information so that you don't over-react and can solve the situation much quicker. If you remain calm, the student will stay calm and it ends up being a much better relationship in the long run.
The biggest obstacles facing public education: Funding; that includes the important support of all aspects of the educational process for the whole child (P.E., art, music, library, etc.). There also needs to be funding to provide facilities for students who may not have the means to have those opportunities without outside support. For example, intramural sports. Some kids don't have the money to pay for club sports. Any time they can learn from winning or losing, or playing as part of a team, all of those things come into play and help the child become a better person overall as well as making them confident and successful in school.
Angie Powers, sophomore Language Arts teacher at Olathe Northwest High School, Kansas Teacher of the Year (secondary) nominee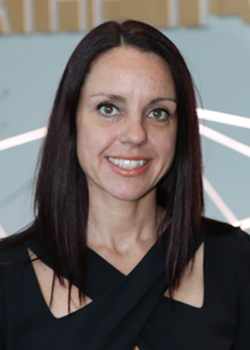 What prompted me to go into education: I don't ever remember wanting to be anything but a teacher. When I was in elementary school, I wanted to teach elementary. When I was in middle school, I wanted to teach middle school. Once I went to college, I realized that high schoolers are really interesting. They can see adulthood and their independence, but at the same time, they have so much to learn.
My greatest accomplishment in education: If you're just talking about something to put on your resume, I'm most proud of being a National Board-certified teacher because that accomplishment is the professional development that meant the most to me. It transformed the way I teach and the way I look at student work. My greatest accomplishment in terms of one-on-one student impact has been the work I'm doing with the Gender Sexuality Alliance at my school. I am making great student connections and working with issues that impact not only students in the organization, but also my work with other teachers and the building as a whole.
How my teaching beliefs are demonstrated in my personal teaching style: Teaching should be about the journey of learning and that requires mistakes. Not all students learn at the same rate or in the same way. That is demonstrated in the way I approach lessons and grades. If we have a quiz or paper and students just aren't quite getting it yet, and they need to retake the quiz or revise the paper in a couple of weeks, then we do that.
My advice for a new educator: I'm very lucky to be surrounded by many new educators. My advice to them is don't let anybody tell you that you don't have anything to bring to the table when it comes to professional development or collaboration. Some of the best ideas my professional learning community has been able to implement in the classroom came from our new educators. They have a wealth of passion and ideas.
The biggest obstacles facing public education: One of the biggest obstacles is making sure we stay as strong in our future as much as we have been in our past. America is built on the idea of free public education for all students. We need our students to be informed to vote. I want to make sure that, across the nation and in the state of Kansas, we are keeping our promises to make sure we have adequate and equitable funding to ensure strong public education.
Erik Erazo, Hispanic student advisor/migrant director at Olathe North High School, Emporia State University Master Teacher nominee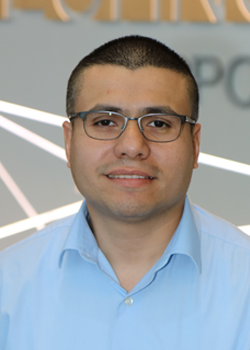 What prompted me to go into education: I got into trouble in school even though I enjoyed school. At age 16 I was a dad and I had decided school wasn't going to work for me. I dropped out of school and started working. I ended up going back to school to finish my high school diploma. I thought I'd give it a shot and go to school to be a mechanic. I saw a big sign that said "In the Army you can do it." I asked if I joined the military would I be able to get out of the neighborhood I was in. About six months later I was in Germany! After an honorable discharge from the military I returned to California. A cousin lived in Kansas and said there was a lot of work available. I got a job with a security company and the first job was at Olathe North High School. I started talking to kids in the hallways and getting to know them. I decided that, somehow, I was going to get into education. It ended up taking about six years but I went to school and got my bachelor's degree and eventually my master's.
My greatest accomplishment in education: Outside of going to college and getting my degrees, it's my approach of thinking outside the box. I thought, why don't we create a club that's like a gang. I started going to some of North's feeder schools and talked to kids about the Hispanic Leadership Club. This year I have 300 students at Olathe North and about 200 more at the other schools. It's all voluntary, community service, and college based. We ended up with about $165,000 in scholarships offered to our members last year. I'm extremely proud of that accomplishment.
How my teaching beliefs are demonstrated in my personal teaching style: I like to hang out with the kids and speak their language. I like to have fun, but keep it structured. Teaching is having a two-way conversation. A lot of times I learn a lot from them and that's how I'm able to keep up to date after 13 years of doing this.
My advice for a new educator: I would say take advice from a veteran teacher but bring in your own flavor. Get to know your students as much as possible. It gets harder each year as classroom sizes get larger, but as you build a relationship with students that's when they will respect you, listen to you if you respect them as well.
The biggest obstacles facing public education: The obvious thing is budget cuts, but some of the things that are obstacles in education are where our kids are coming from and the things they're facing including stress. Whether that be issues because of poverty, both parents working so much, there are a million different things. It's a stressful time for our students and when they come into the classroom they need us to listen to them, and give them the opportunity to express themselves.