Philip Shaw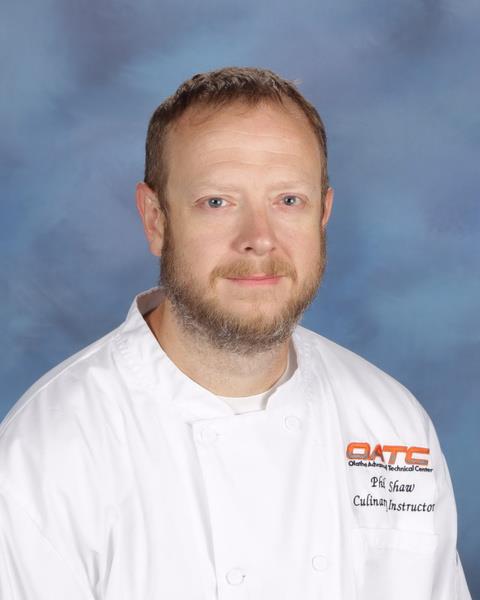 Phone: 913-780-7057
Email:
Degrees and Certifications:
Culinary II

Chef Philip Shaw grew up in the Johnson County area, graduating from Shawnee Mission North High School, then went on to receive a bachelors degree from the University of Kansas. After the completion of his undergraduate studies, he went through the Culinary Arts Chef apprenticeship program at Johnson County Community College. He is now working on a masters in education. Chef Phil worked 12 years in the industry with experience in restaurants, country clubs, hotels, and corporate dining. Chef Phil has decided to pair his two passions of education and culinary arts here in Olathe. The combination of educational and industry experience allows him to help students achieve success and direction for a post-secondary education.
Christina Zemencik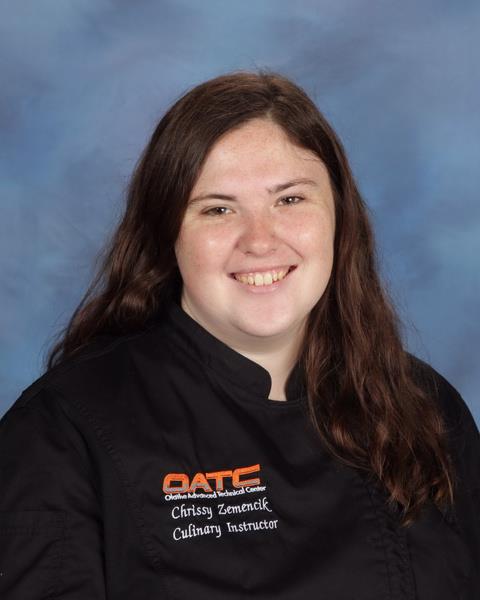 Phone: 913-780-7057
Email:
Degrees and Certifications:
Culinary I

Chrissy participated in the OATC Culinary Arts program herself. She graduated from Olathe Northwest. After graduating high school, Chrissy attended Johnson County Community College for Food and Beverage Management, and Baking and Pastry. During her first year, she established a home-based bakery, Cake Loft LLC. She will be celebrating five years in business soon. After JCCC, Chrissy went on to earn a bachelor's in Hospitality Management at K-State Olathe, all while continuing to grow her business. She is currently working on building a commercial space.

Chrissy is so excited to be back to share her experiences, knowledge, and passion with students for the future of the industry. Chrissy was featured by the National Restaurant Association Educational Foundation in an article about her experience with ProStart. Read about it here
Linda Couch
Phone: 913-780-7057
Email:
Degrees and Certifications:
Administrative Assistant

Linda is a native "Kansas City" girl, although she has lived in Costa Rica, Spain, the Canary Islands and four other states as an adult. She studied Spanish while living in Costa Rica. Since graduating from the Spanish Language Institute, she has used her bi-lingual skills wherever her home has been.

Before returning to Kansas, she worked with the New Mexico Boys and Girls Ranch as a co-administrator with her husband. She joined the Olathe School District as a paraeducator for the K-5 autism program. She became the administrative assistant for the Culinary Arts program for three years before being asked to join the office staff at OATC as an administrative assistant. Her husband also works at OATC as a job coach.