Athletics Department
Athletics can play an integral part in a student's well-rounded high school education. Through our many sports programs, Olathe North provides our students the opportunity to participate in organized team athletics which emphasize teamwork, personal achievement, and fitness. The menu below provides contact and other information for each sport. You can explore there for sport details and to communicate with the coaches, or feel free contact the Olathe North Athletic director for answers to your questions.
Athletic Director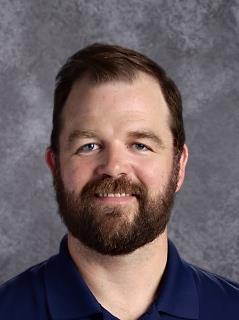 Phone: 913-780-7140
Email:
Degrees and Certifications:
Josh Price

Josh Price became an assistant principal/athletic director in 2016. Josh first came to Olathe North in 2005, and was a member of the math department for 10 years. In 2015-16, he served as a liaison for both the administrative and counseling teams. During his tenure at Olathe North, he was the head girls basketball coach (2008-2013), an assistant coach for the boys basketball team (2005-2008) as well as the football team (2006-2008). He also was the Building Leadership Team Chair (2013-2016). Mr. Price began his career at Chisholm Trail Junior High school where he taught math and was a coach (2002-2005).

Josh was born and raised in Topeka, Kansas, where he graduated from Seaman High School in 1997. He received his Bachelor of Science in Mathematics Education from Kansas State University in 2001 after student teaching at Olathe North. He continued his educational path at Baker University where he earned his Master's Degree in School Leadership in 2007.
Athletics Secretary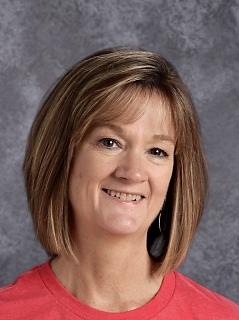 Phone: 913-780-7140
Email:
Degrees and Certifications:
Lori Luttenegger

Ms. Luttenegger is the administrattive assistant for athletics and activities.