Notes from the Nurse
VACCINES

Kansas requires 2 vaccines for students entering 7th grade. The required vaccines are the Tdap (Tetanus, Diphtheria, and Pertussis/Whooping Cough) and the Meningococcal Vaccine.

Your child needs to provide the school with documentation that they have received these vaccines.

Where can you obtain these vaccines?

Return results to your school nurse by:

Feel free to call with any questions.

Please note: You can view your student's immunization records on Parent Vue.

OVER-THE-COUNTER MEDICATIONS

Students may carry over-the-counter medications, such as non-prescription pain relievers, cold or allergy medicine, with the following requirements:

SPORTS

Student athletes are required to have a physical form on file with the office before trying out or participating in a sport. All required forms are here: Sports Physical Forms

Please upload your student athlete's sports physical to our online portal. CLICK HERE TO FIND INSTRUCTIONS

SICK POLICIES:

Your student needs to stay home from school if they have a temperature over 100.0 or if they are vomiting/having diarrhea. Your student needs to be fever-free and vomit/diarrhea-free for 24 hours before returning to school.

MEDICATION FORMS

The school nurse can administer prescription medications to your child. You will need a doctor's order. Links to forms are here:

Self Carry Medication Form/Spanish

If your child has asthma, be sure your child has an inhaler. They should carry their inhaler with them.
Jennifer Ross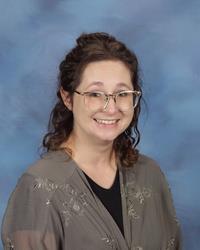 Phone: 913-780-7240
Email:
Degrees and Certifications: