Student Clubs
Ravenwood offers a wide variety of clubs for students to pursue their interests. Plase contact a sponsor for more information.
Phone:
Email:
Degrees and Certifications:
Fitness Club

Ravenwood Fitness Club meets after school every Monday (fourth and fifth grade) and Wednesday (third grade) afternoon in the gym from 3:40-4:30 p.m. We meet over the winter months when Running Club is off. Fitness Cub offers our third- through fifth-graders an opportunity to engage in fitness and team game activities after school once a week. We push the importance of teamwork and sportsmanship each night giving these students the chance to have fun and stay active in a team game setting. Check the school calendar for meeting dates!

Sponsor: Nick Pitcher
Phone:
Email:
Degrees and Certifications:
Girls on the Run

Grab your running shoes and water bottles and join the Girls on the Run fun! This 10-week session for girls in the third through fifth grades, educates and prepares girls for a lifetime of self-respect and healthy living. Using a well-researched curriculum, life lessons are taught through the use of fun interactive games combined with training for a non-competitive 5k race. Topics include: getting rid of negative self-talk, how to deal with bullying, gossip and peer pressure, nutrition, making healthy choices and much more.
Phone:
Email:
Degrees and Certifications:
Mascots and Assistants

PAWS & POPPY tiger mascots and assistants are to be enthusiastic role models for the students and staff.

PAWS the Tiger: PAWS only uses gestures and body movements to communicate with students to share Tiger Love

Mascot Assistant: The mascot assistant will be the mascot's best friend by leading the mascot around and will be crowd control for PAWS. The assistant needs to an excellent communicator and be able to talk to younger students to share Tiger Love.

PAWS the Tiger student mascots and assistants are expected to be Tiger Blue role models at all times while at school and school events.

Sponsors: Katie Lewis and Megan Maher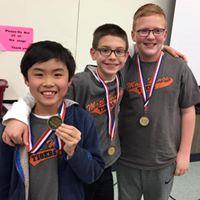 Phone:
Email:
Degrees and Certifications:
Math Wings

Math Wings is an after-school math club that gives students the opportunity to use higher level math concepts and problem solving skills. Students work in teams and will travel to several competitions throughout the year. Math Wings meets from 3:40-4:30 each Tuesday.

Sponsors: Lindsey Brake and Courtney Stawarz
Phone:
Email:
Degrees and Certifications:
Ravenwood Runners

Ravenwood Runners meet after school every Monday from 3:40-4:30. We have a Fall and a Spring session. Running Club is open to 3rd, 4th, and 5th grade students and is a fun way to increase cardiovascular endurance and fitness levels. Parents and teachers are welcome to join us as well! We wrap up in the fall each year with the Jared Coones Pumpkin Run. Our club is a great chance for kids to interact across grade levels and have a positive experience with running and exercise. Check the school calendar for meeting dates!

Sponsor: Nick Pitcher
Phone:
Email:
Degrees and Certifications:
Safety Patrol

Safety Patrol participation offers fourth- and fifth-grade students an opportunity to serve as a school safety volunteer.

It is a student group that promotes:
Citizenship
Leadership
Service
Responsibility
The primary goals of Safety Patrol are:
To help students to develop sound habits while on school property.
To foster qualities of leadership and good citizenship in patrol members.
To be good role models for all students.
To encourage students to observe safety rules at all times.
To know and enforce school expectations
Sponsor: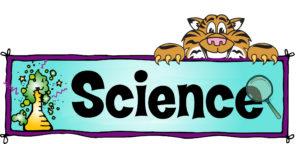 Phone:
Email:
Degrees and Certifications:
Science Club- Cool Science Investigations

In CSI (Cool Science Investigations) at Ravenwood we are all learning together about the fun and joy of science. Using district kits, we use hands on, discovery based activities that allow students to build confidence in their science skill while learning about science principles. The program is open to 4th and 5th grade students.

Sponsor: Linda Weerts and Rebecca Baker
Phone:
Email:
Degrees and Certifications:
Tiger Service Club

Tiger Service Club is a special volunteer group of fifth-grade students who want to make a difference in our school and community by completing activities that promote positive character development through "Tiger Love" and philanthropy projects.

Tiger Service Club is open to any fifth-grader who want to be a school role model and leader. Tiger Service Club students meet monthly and decide on monthly service projects to complete with the school community.

Tiger Service Club activities:
Back to School Night parent greeters
Used Halloween costume drive for other schools in our district
Winter hat and glove drive for other schools in our district Penny Wars for Mayor's Children's Shoe Fund
"Why do you love to learn at Ravenwood?" all school writing activity
Police and Fire department snack drive for goodie bags
Book Fair, PE night, and music program helpers
Yearly Friendship Grams to benefit Ravenwood family's medical needs and local animal shelter
Videos made for school expectation review showing "Tiger Blue" learning and behavior
Sponsor: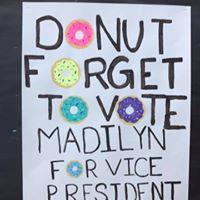 Phone:
Email:
Degrees and Certifications:
Tiger STUCO

Tiger Student Council has four officers represented by fifth-graders.

There is one STUCO representatives for each classroom in grades 3-5 which are voted on in the classroom. STUCO representatives hold their classroom role for one semester. Each year there will be two classroom reps elected — one in the fall and one in the spring.

Tiger STUCO promotes school spirit through school spirit days, completes community service projects, and has a school store opens two days a week.

All Tiger STUCO officers and representatives are expected to be Tiger Blue role models.

Sponsor: Melanie Morgan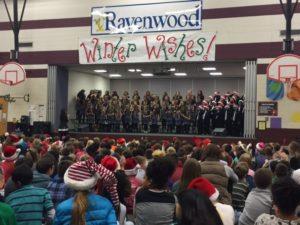 Phone:
Email:
Degrees and Certifications:
Treble Make'N Tigers Special Chorus

We don't make any trouble, we make beautiful music singing loud and proud in the treble clef. The Ravenwood Special Chorus is open to all students in the fourth and fifth grades. Girls rehearse on Tuesdays while boys rehearse on Wednesdays, and all choir members rehearsal together on Thursdays. Rehearsals are held before school from 7:45–8:15 a.m. in the music classroom under the direction of Miss Whittle. We love performing and sharing our gifts of music. Contact Miss Whittle if you are interested in having The Treble Make'N Tigers perform for you and your organization.

Sponsor: Libby Frank