Softball Coaches
Meet our 2018 - 2019 softball coaches!
Head Coach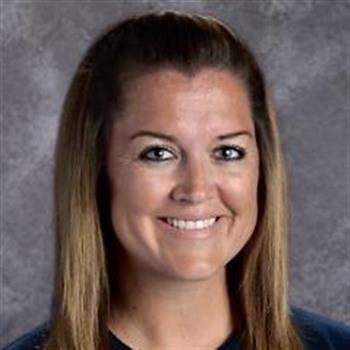 Phone: 913-780-7180
Email:
Degrees and Certifications:
Bachelors Degree in Secondary Education, from University of New Mexico Masters in Sports Business Administration, from University of Central Missouri Masters of Science in School Leadership, from Baker University
Ashley Olerich

Coach Olerich is entering her 14th year coaching softball, her 2nd as head coach. Prior to moving to West, Coach Olerich was the junior varsity coach at Olathe South High School from 2006-2008. She then took an assistant coaching job at Johnson County Community College from 2008-2010. Venturing out one more time to the University of Central Missouri, she was an assistant softball coach there for the 2011 season. Coach Olerich returned to Olathe South to be the junior varsity coach for the 2012 season. She just completed five years as the varsity assistant at Olathe South and in that time was a part of two state championships in 2015 and 2016.

Coach Olerich is married to Adam Olerich, a physical education teacher at Mission Trail Middle School. He too is busy coaching in Olathe as the head football coach at Mission Trail and an assistant basketball coach at Olathe North High School. Both are alumni of the Olathe School District. They also have a son, Reid (4), and a daughter Maci (born in June of 2018).
Varsity Assistant Coach
Phone: 913-780-7180
Email:
Degrees and Certifications:
Bachelor's degree from Tabor College
Katie Henning

Coach Henning is entering her 2nd year as the varsity assistant coach. She grew up in Olathe and is an Olathe South softball alum (2010). In 2009, she earned an All Sunflower League Team honor and a spot on the Class 6A All-State Second Team. Her senior season she was named Class 6A All-State First Team (2010) with other conference honors. Also in 2010, she was selected to play in the Missouri-Kansas All Star game. Coach Henning continued her softball career for two years at the University of Missouri Kansas City (2010-2012) and then two years at Tabor College (2012-2014). She was named Second Team All KCAC in 2013 and First Team All KCAC in 2014. She was also selected as the NFCA Second Team All-Region catcher by the National Fastpitch Coaches Association. She helped coach the Tabor Bluejays in the 2015 season while finishing her degree in secondary education-mathematics. She graduated from Tabor College in May 2015. Coach Henning works at Agency West Insurance Company. Coach Henning and fiance, Kyle Burkhardt, will be getting married in October of 2019.
Junior Varsity Coach
Phone: 913-780-7180
Email:
Degrees and Certifications:
Bachelor's degree from Arkansas State University
Christen Nickle

Coach Nickle is entering her 2nd year as a JV Coach for the Owls. She was born and raised in Gosnell, Arkansas. She played softball for Gosnell High School from 2010-2013 where she received Class 4-A All Conference awards four years in a row. Coach Nickle was chosen and attended Softball Factory's select training camp in Baltimore, Maryland in 2012. She played for Arkansas State University for the 2014-2015 season where she received NCSA Player of the Week. She graduated from Arkansas State University in May 2017. She also just completed her first year of volunteer coaching with the Olathe South High School softball team, while student teaching at Olathe South. Coach Nickle teaches Physical Education at Rolling Ridge Elementary School. Coach Nickle is married to Brett Nickle. He coaches baseball at Olathe East and is a graduate of the Olathe School District.
Junior Varsity Coach
Phone: 913-780-7180
Email:
Degrees and Certifications:
Bachelor's degree from Missouri State University
Megan Kiley

Coach Kiley is entering her 2nd year as a JV Coach for the Owls. She is from Richmond, Missouri, where she graduated in 2008. She played four years of varsity softball at Richmond High School as a starting outfielder all four years. She received awards for All Conference, All District, All Regional, and Defensive Player of the Year, as well as voted MVP and team captain by her teammates throughout her four years of softball at RHS. Coach Kiley played at Johnson County Community College for two years. She then went on to play another year at William Jewell College under scholarship. Coach Kiley transferred to Missouri State University and graduated from MSU with her bachelor's in business administration with an emphasis in management in June 2014. Coach Kiley works at The University of Kansas Hospital as a trainer in the IT Department. She and her husband, Matt Kiley, have one son Conor (11).